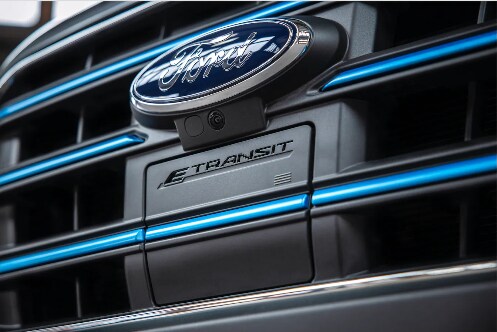 The future of electric vehicles is looking very bright at Ford of Europe, where it was recently announced that seven fully-connected passenger electric vehicles and vans will be put into production by the year 2024. Ford Model e, a new global business unit, was also recently announced and will be working in tandem with Ford Pro with a focus on electric and connected vehicles.
"I am delighted to see the pace of change in Europe – challenging our entire industry to build better, cleaner and more digital vehicles. Ford is all-in and moving fast to meet the demand in Europe and around the globe," said Jim Farley, Ford president and CEO. "This is why we have created Ford Model e – allowing us to move at the speed of a start-up to build electric vehicles that delight and offer connected services unique to Ford and that are built with Ford-grade engineering and safety."
Ford's recent EVs have enjoyed very successful introductions in Europe, including the Mustang Mach-E and Mach-E GT. The E-Transit, which will be released later this year, is expected to have similar reception. Of the seven new electric vehicles to be released in the coming years, three will be passenger and four will be commercial.
"These new Ford electric vehicles signal what is nothing less than the total transformation of our brand in Europe – a new generation of zero-emission vehicles, optimized for a connected world, offering our customers truly outstanding user experiences," said Stuart Rowley, chair, Ford of Europe.
2023 will see the start of production on an all-new electric medium-sized crossover. This vehicle will be built in Cologne, as will a second electric vehicle in 2024. Europe's top-selling Ford passenger vehicle, the Ford Puma, will also be electrified in Craiova, Romania in 2024. The first all-electric passenger vehicle to come out of Cologne will be a five-seat, medium-sized crossover with an impressive 500km driving range. The name of this vehicle and other details will be revealed later this year, and production will start in 2023. The Transit range, the best-selling commercial vehicle brand in Europe, will have four new electric models introduced– in 2023, the all-new Transit Custom one-tonne van and Tourneo Custom multi-purpose vehicle, and in 2024, the smaller Transit Courier van and Tourneo Courier multi-purpose vehicle.
"Our march toward an all-electric future is an absolute necessity for Ford to meet the mobility needs of customers across a transforming Europe," said Rowley. "It's also about the pressing need for greater care of our planet, making a positive contribution to society and reducing emissions in line with the Paris Climate Agreement."