% FINANCING
FOR MONTHS*
+ Up to $* 
LEASE FOR JUST
$
/mo!*
WITH $ DUE AT SIGNING
THE FORD EXPLORER
A Stamp of Awesomeness on the Road
With the release of the brand new titan, The Ford Explorer offers ubiquitous exterior personality and trendy interior composition. With improved fuel efficiency and a brutal exterior, the SUV takes to the road with superior internal space to comfortably seat up to 7 passengers. Front and all-wheel-drive enable the Ford Explorer to be a surprisingly good handler.
The Engine
A potent 2.3 liter, 4-cylinder EcoBoost engine provides the car with a massive 280-horsepower. Ford Explorer possesses remarkable towing capacity of up to 3,000 lbs. With a mileage of 19 miles per gallon, the SUV is a fuel-efficient road ruler. This behemoth on wheels also offers incredible acceleration from 0 to 60 mph in a mere 5.8 seconds.
So not only can this fantastic large automobile haul some serious tail, it has the power to do what many owners would like for it to do. It can pull your side by side, your boat, debris from your yard, and so on. While doing that, you are perfectly comfortable inside with all that incredible Ford technology. And Ford never took a bailout!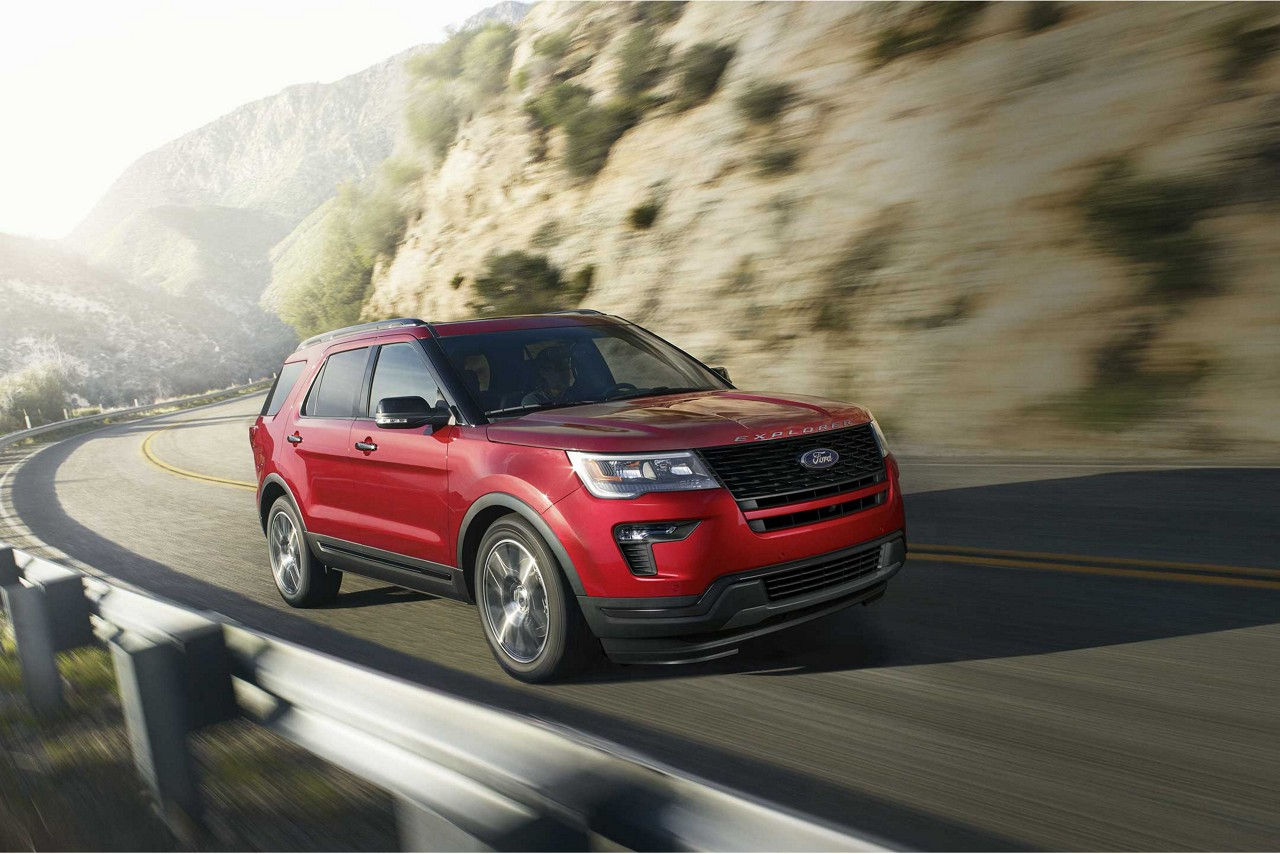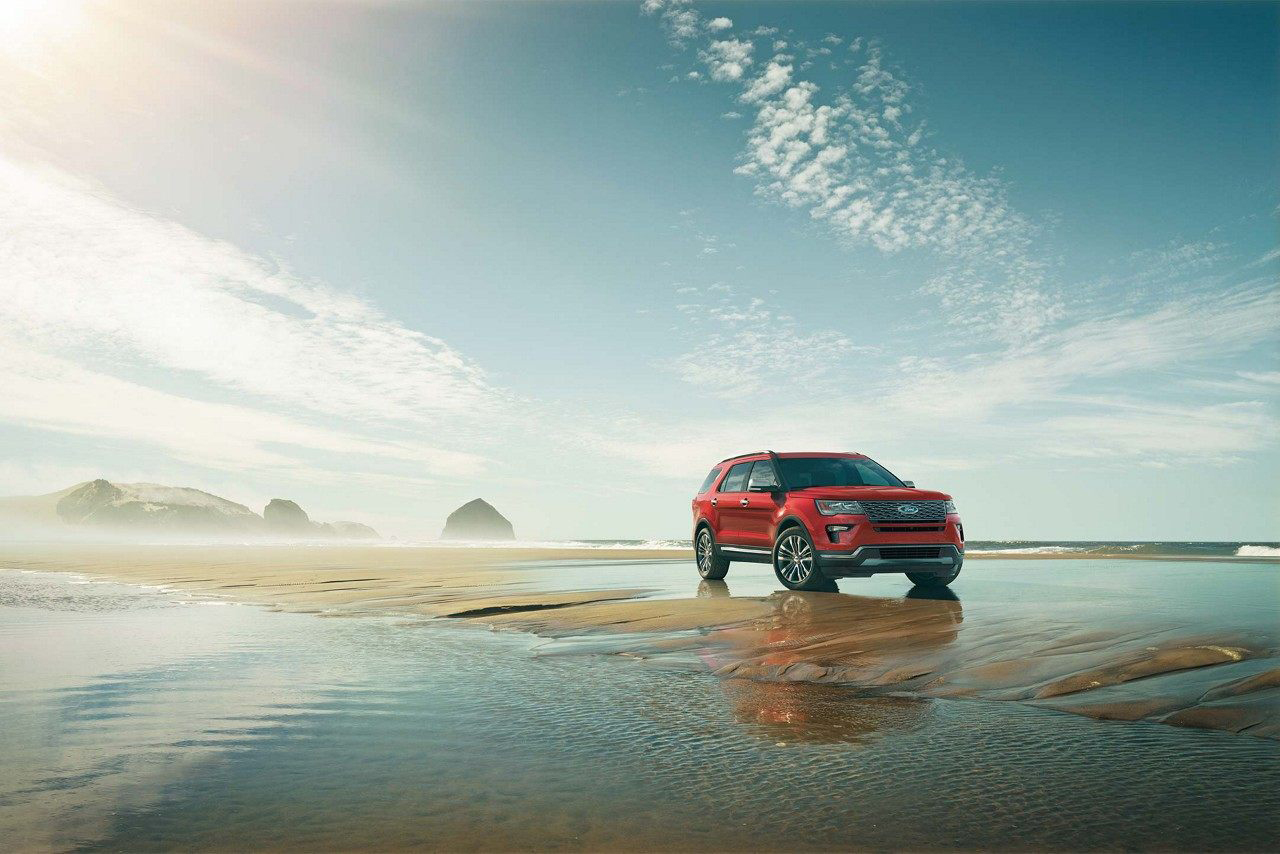 Exterior & Interior
Sporting a glossy exterior coat, this beauty comes with 20-inch steel rimmed tires that offer exceptional stability for the car. The dual panel sunroof adds to the refreshing style quotient of the SUV, whereas the bumper is bold and lends brawn to the vehicle. Noteworthy features include LED beam lights, front view camera, parking sensors, lane-park assist, among other interesting perks. The attributes of this SUV are extensive.
Repositionable armrests allow for optimum relaxation. The seats are spread between 3 rows and provide generous leg space for everyone. Foldable seats ensure that passengers can store excess baggage in the cargo deck. The inflated outboard seatbelts offer seamless protection and utmost comfort during a ride, short and long.
Driving Impressions & Premium Packages
Showcasing its superior handling, the Ford Explorer brings to you an exceptional off-roading experience. The Ford Explorer features well-designed tires to ensure comfortable ascent along mountain paths, keeping you in firm control during descents. The responsive steering offers unmatched control when you're out exploring dirt-tracks.
The Explorer is available in 5 different models; Base, XLT, Limited, Sport, and Platinum. Each model offers various luxurious features to enhance user experience. High-end leather seats, premium audio system, etc. are some of the inclusions you can enjoy as you open the door for higher placed variants of this majestic vehicle.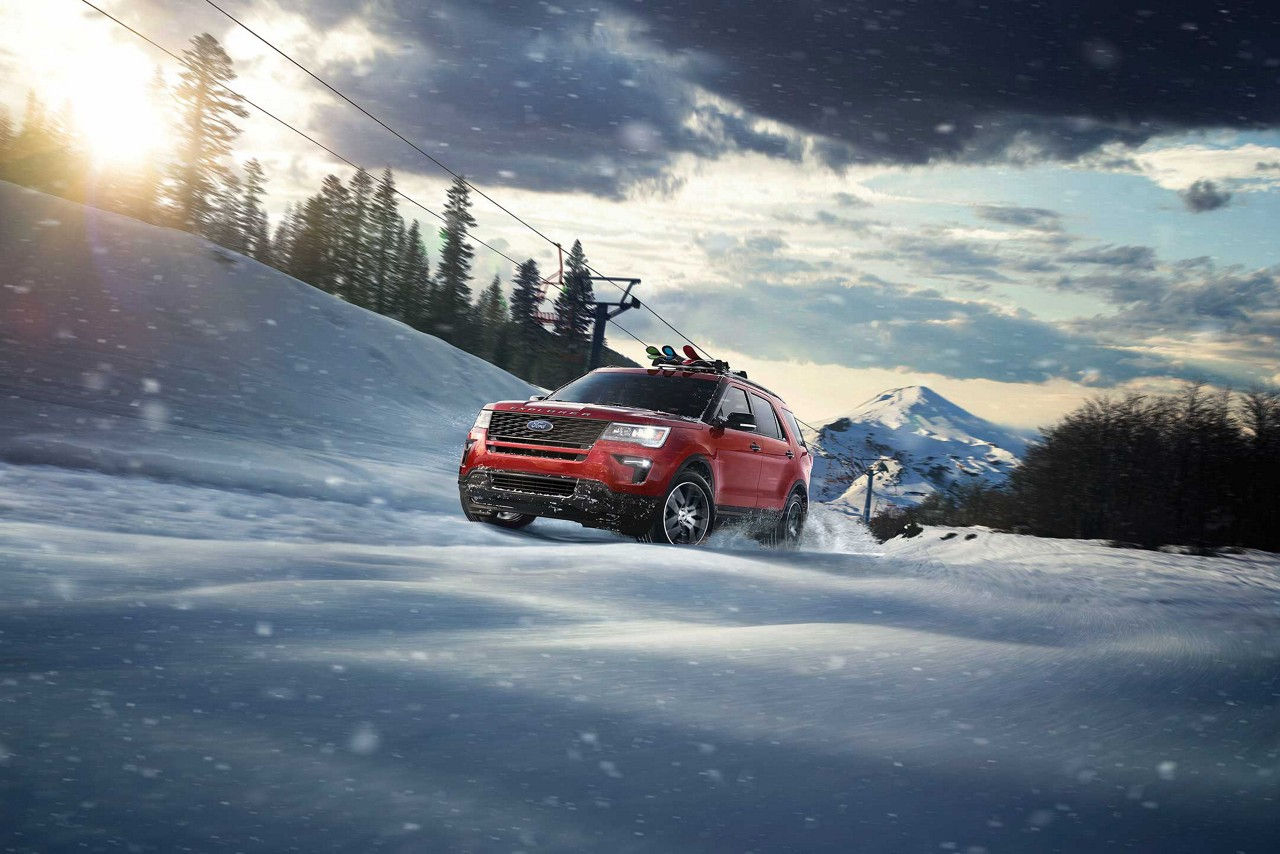 Safety Options, Technology & Entertainment
Security measures in place within the mighty Ford Explorer include airbag technology to protect passengers upon a severe collisional impact, blind-spot monitoring to allow for better navigation control around the back sides this car, rear-cross traffic alert to warn you of incoming vehicles while you are reversing your Ford Explorer.
The Ford Explorer offers Bluetooth connectivity for phone and audio devices. It also features USB and auxiliary connectivity for syncing various electronic devices. Built in six-speaker audio system from Sony offers a quality music sound. SYNC interface offers voice control, APP-link, etc., and climatic controls ensure all your rides are as comfortable as you wish them to be.