% FINANCING
FOR MONTHS*
+ Up to $* 
LEASE FOR JUST
$
/mo!*
WITH $ DUE AT SIGNING
THE FORD F-150
Experience the Thrill of Off-roading like never Before
The uncrowned king of the F-series lineup, the Ford F-150 is a modernized revamp that's risen passed its predecessors while retaining the classical vintage exterior theme. With excellent steering control specialized for off-roading, the F-150 looks to set the roads on fire with its impressive payload and distinctive appearance.
The F-150's strongest selling point is, undoubtedly, its raw power. The hauling capabilities are incredible for any automobile enthusiast. Thus far, the F-150 is already classified among one of the top automobiles that combines the classic vintage style with cutting edge automobile engineering and do not forget prolific capability.
Under the Hood
The F-150 comes installed with a powerful 3.5-liter twin turbocharged V6 EcoBoost Engine; it accelerates from 0 to 60 mph in an astonishing 7.5 seconds and can attain a top speed of up to 125 mph. Providing a resourceful 17 miles per gallon, the F-150 is somewhat fuel-efficient for a vehicle of this magnitude while unleashing its raw power on the expressway. With the ability to hold a capacity of up to 12,000 lbs. of weight, the F-150 is a mobile juggernaut.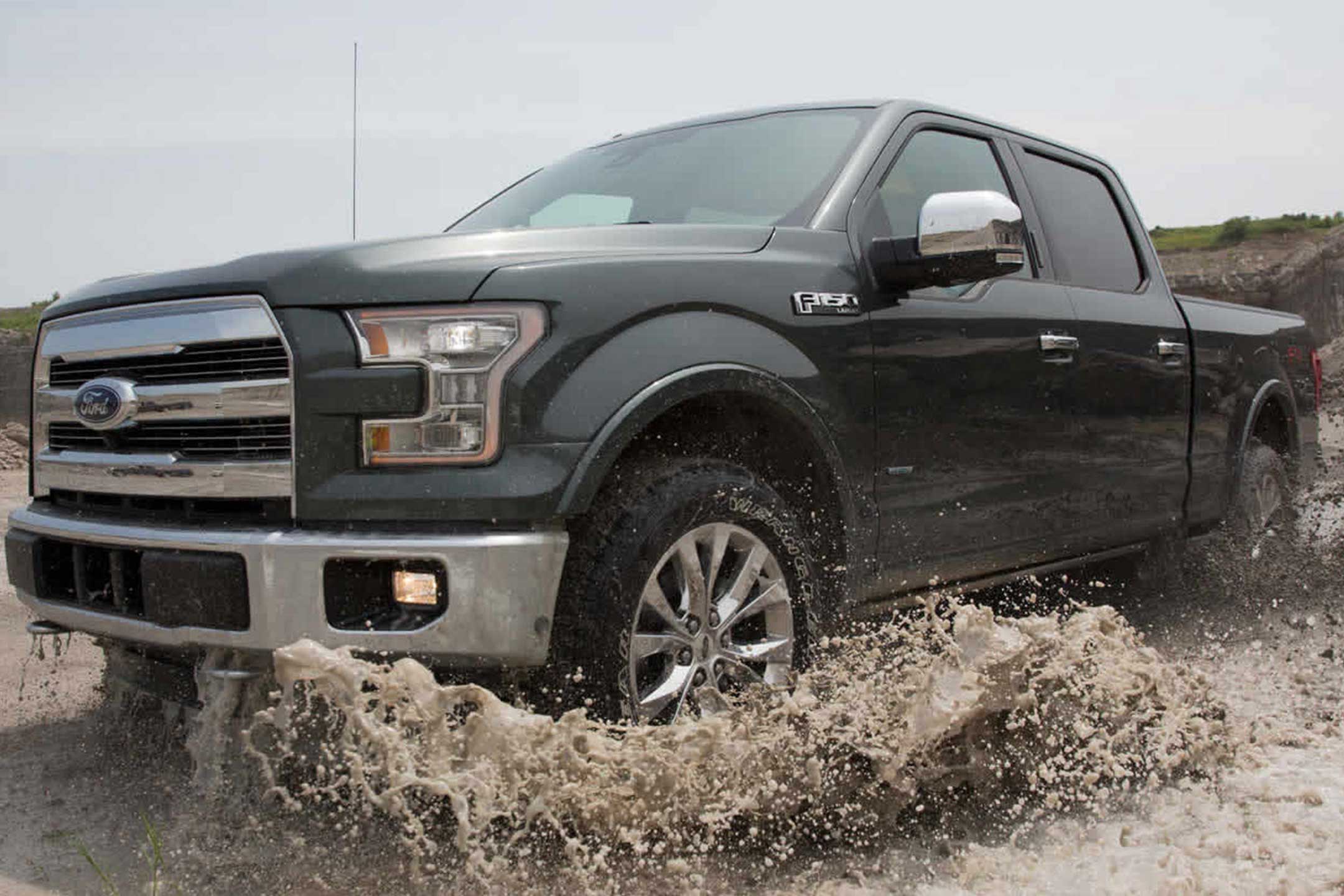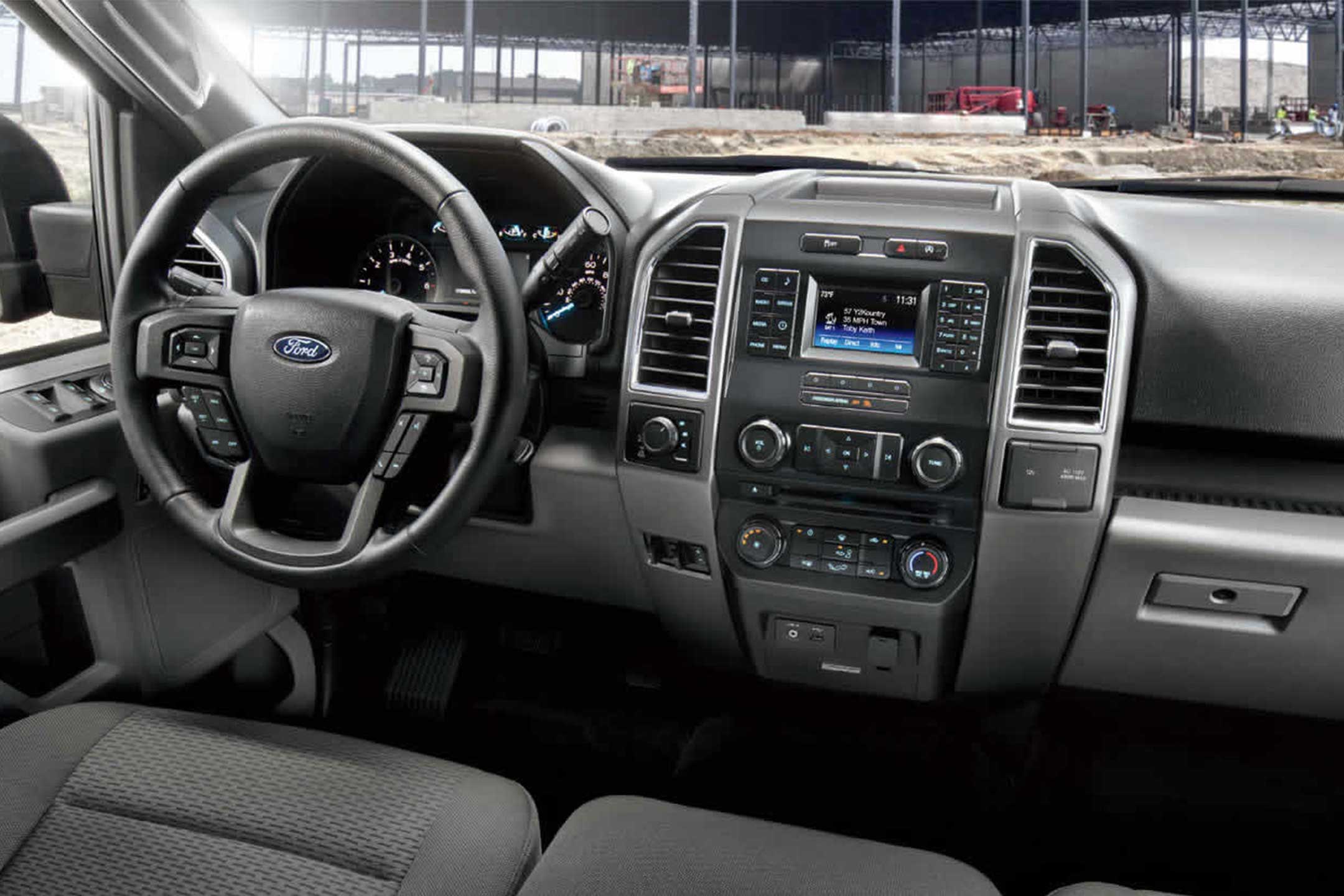 Exploring the Exterior & Interior
The F-150 is sure to grab attention with its rich and glossy aluminum body finish while a satin-chrome skin wraps up the majority of the tailgate. Having the distinction of being the only truck in the industry to sport side mounted floodlights, the F-150 also features power deployed running boards and an excellent glass roof to pair with its outstanding exterior elements.
With brown and black colored Mojave leather seats, the F-150 does not compromise on user comfort and offers a richly layered framework embedded with eucalyptus wood. Ample amount of legs space ensures passengers are relaxed within its posh and ritzy interior. The luxury truck also features auto heating and cooling functions to regulate internal temperature as per convenience.
For Drivers and Passengers
It's hard not to fall in love with its sturdy and grip-friendly steering wheel allowing for convenient handling. The 6-speed automatic gearbox is tuned to provide a smooth and hassle free shift in gears. The throttle pedal for acceleration is fluidic enough to increase and decrease speeds with minimum user effort. The combination of the following features allows the driver to enjoy a leisure drive with maximum comfort.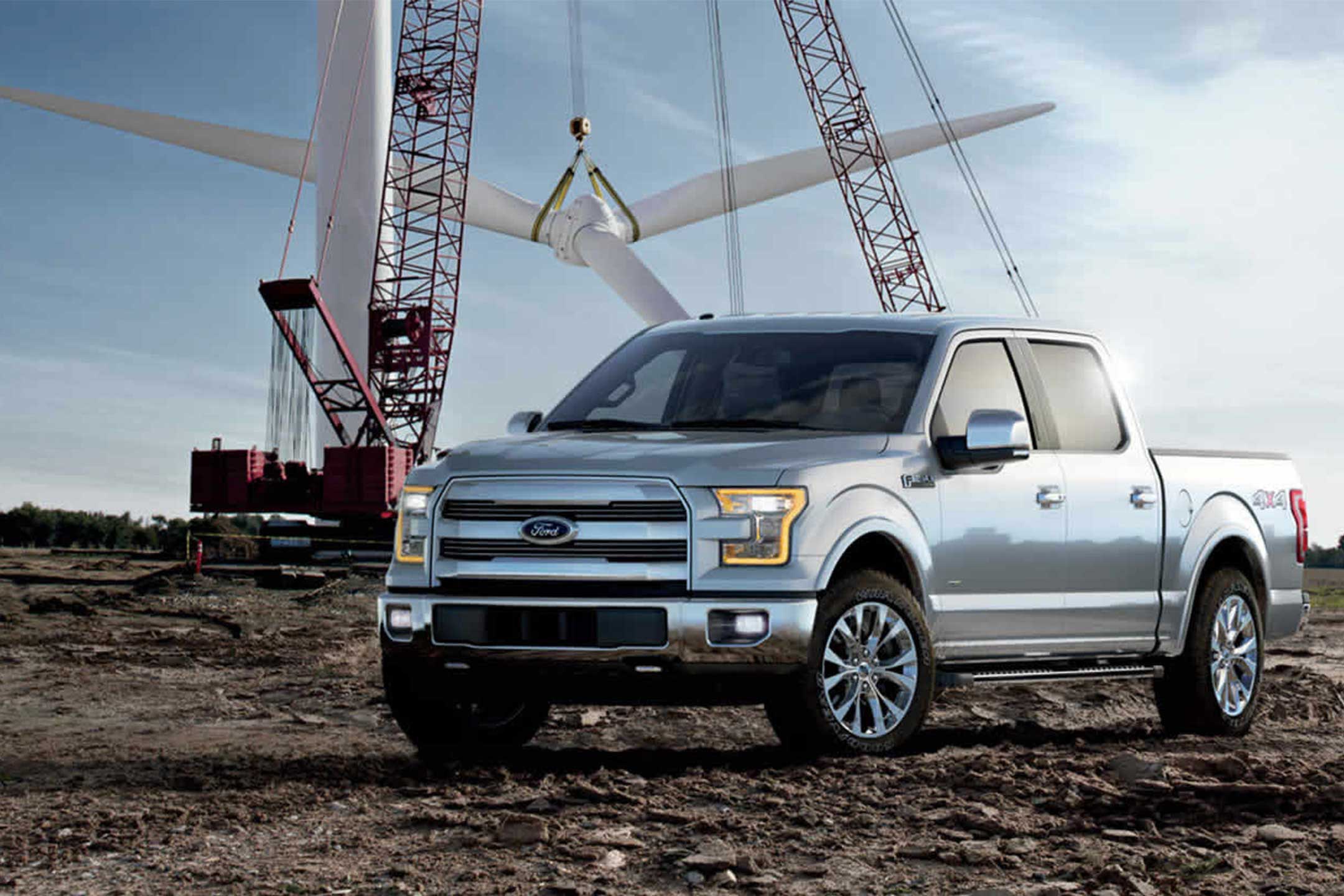 Exceptional Features
The F-150 comes with an impressive Sony powered 10-speaker sound system along with an HD radio to ensure entertainment during longer journeys.
Equipped with 4-wheel drive, the F-150 sends torque to all its four wheels for optimum traction control.
Capable of delivering up to 387 @ 3850 rpm torque and 385 @ 5750 rpm.
Dual climatic control ensures the interior is well ventilated and provides any passengers with the coolest air in the hottest of temperatures.
Another prominent feature is the inclusion of automated headlights to promote safety during dusk or nightfall.