% FINANCING
FOR MONTHS*
LEASE FOR JUST
$
/mo!*
WITH $ DUE AT SIGNING
THE FORD FUSION
Sophisticated Automobile Technology Meets Contemporary Styling
A top-tier mid-sized sedan arrives offering brilliant AESTHETIC appeal, Ford Fusion BLENDS performance and style, and emerges as a winner on the roads. This sedan is bold in its contours, and flaunts sensational in-car gadgetry. The exterior design is balanced on the front and rear of the vehicle, while the interior is roomy, polished, and elegant.
The Ford Fusion is an exquisite automobile that delivers superb on-road performance apart from making owners go wow! over the in-cabin entertainment and comfort.
Under the Hood
The Ford Fusion comes with a 2.5 liter inline-4, four-cylinder EcoBoost base engine, rated at 175-horsepower. It comes with 6-speed automatic transmission with paddle shifters, delivering a whopping 25 miles per gallon. The wheels are 19-inches, delivering awesome on-road grip, apart from lending some brawn to the vehicle. Then, there's the optional stop-start ignition functionality for some added oomph.
This car is smooth and fuel efficient. You can go along away on just a little fuel. You can drive to work and back, depending on the distance, and not even use one gallon. Your car is fabulous and you know it. The Fusion is a fabulous car and it was engineered right.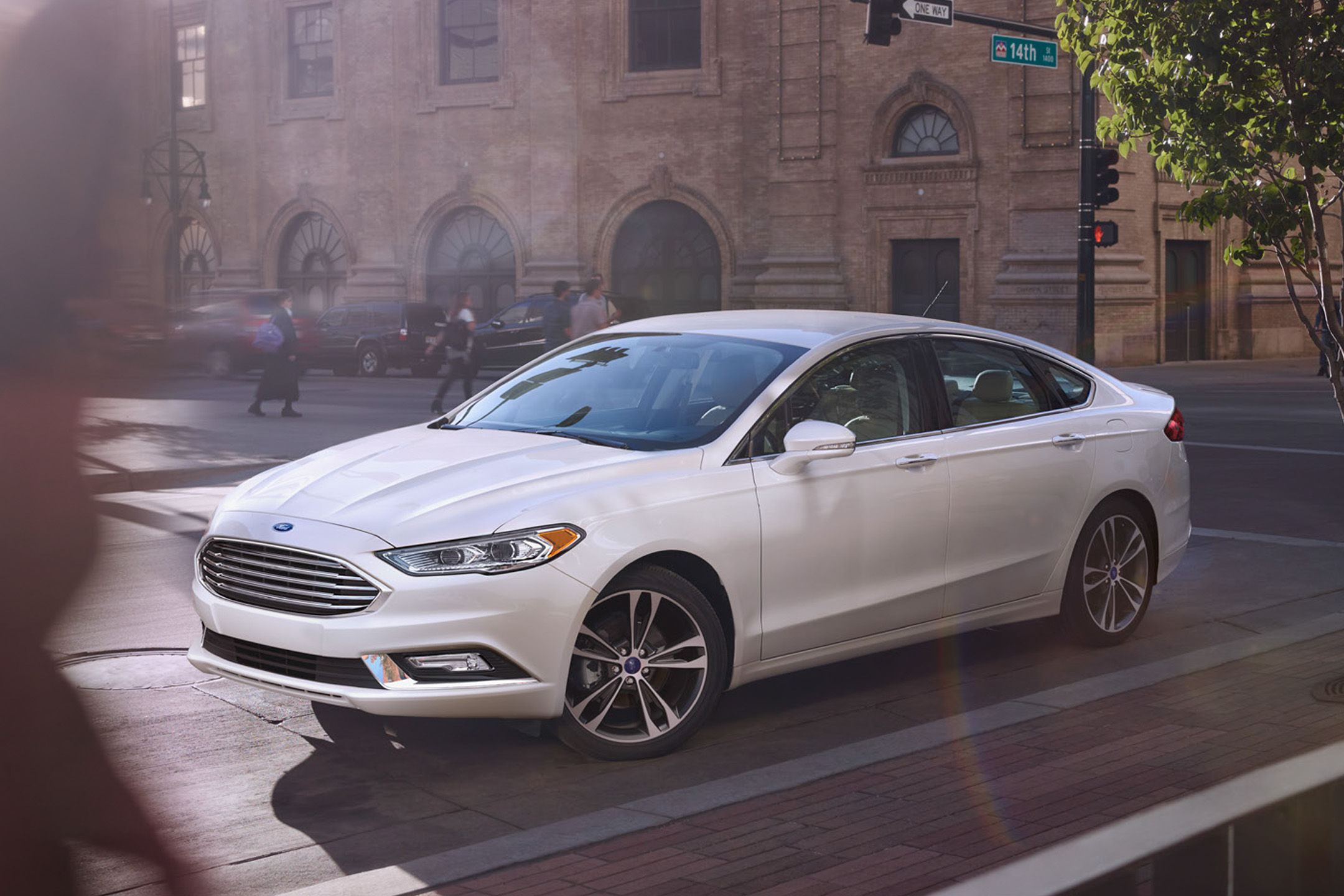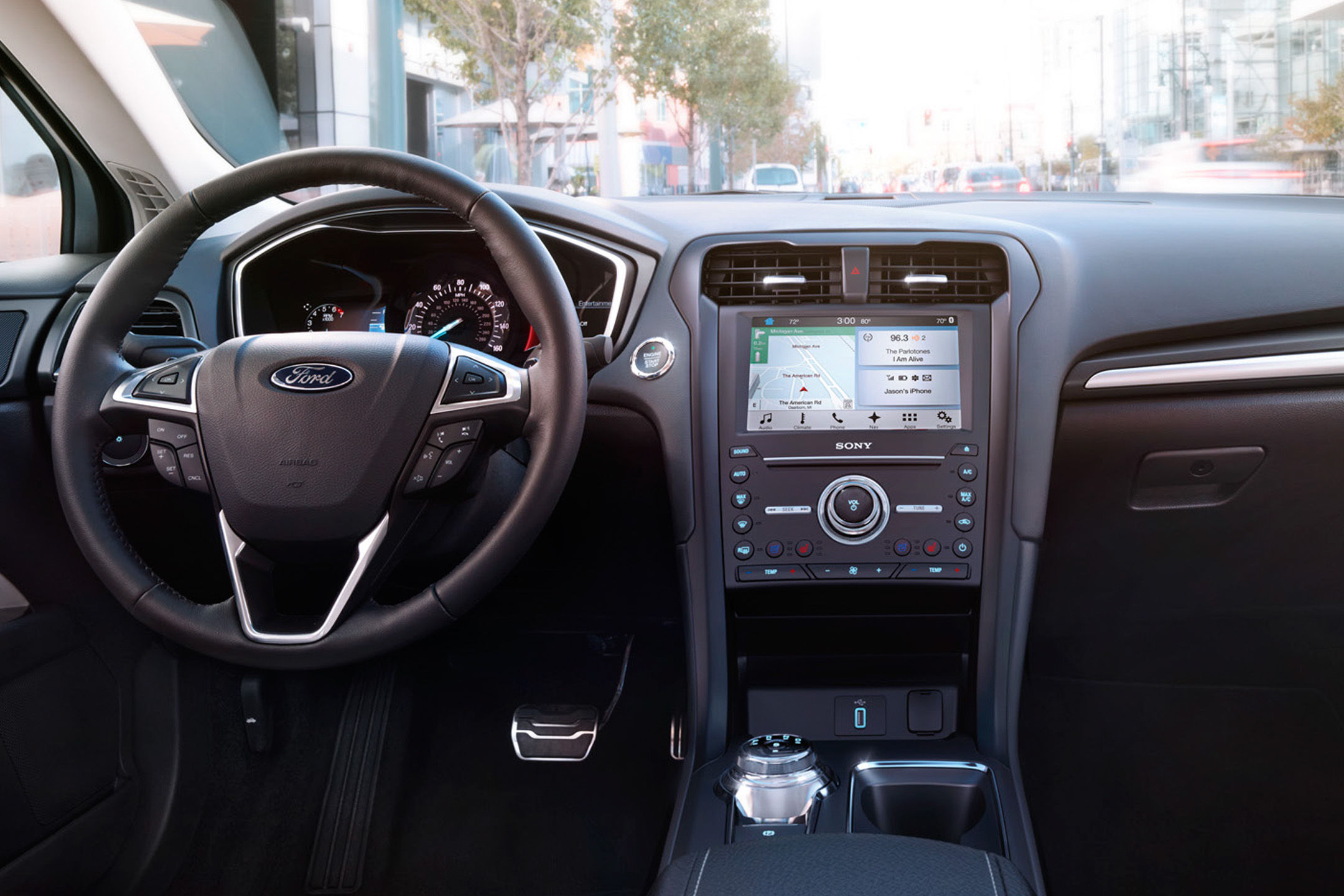 Ford Fusion's Exterior Styling
A hexagonal grille gives a scintillating look to the Ford Fusion. Plus, the arched roofline along with the rear spoiler adds to the appeal of the car's contours. Ford Fusion comes with a longer ebony painted wheelbase and LED taillights. Some of the colors available this sedan is available in include burgundy, metallic white, silver, charcoal, and gold. The Fusion could be construed as practical art. Most people think of art as something that hangs on the wall and does nothing. Well, this car does a lot more than nothing and could serve you and your family very well. On top of this, no matter what it is doing, the Fusion will look good while doing it.
Fusion's Fantastic Interior
The Ford fusion comes is decked up with exceptionally well-stylized leather seats with red seams. The seats are equipped with power lumbar function to deliver the most comfortable seating. Softer armrests and cup holders make your rides more enjoyable. Inflated seat belts deliver safety without discomfort to passengers.
Fusion brings to you all the entertainment for the driver and co-passengers to enjoy. The Sync 3 touch screen based entertainment system is equipped with SiriusXM satellite radio for you to tune into. Conveniently placed touch buttons help you navigate the interface with ease.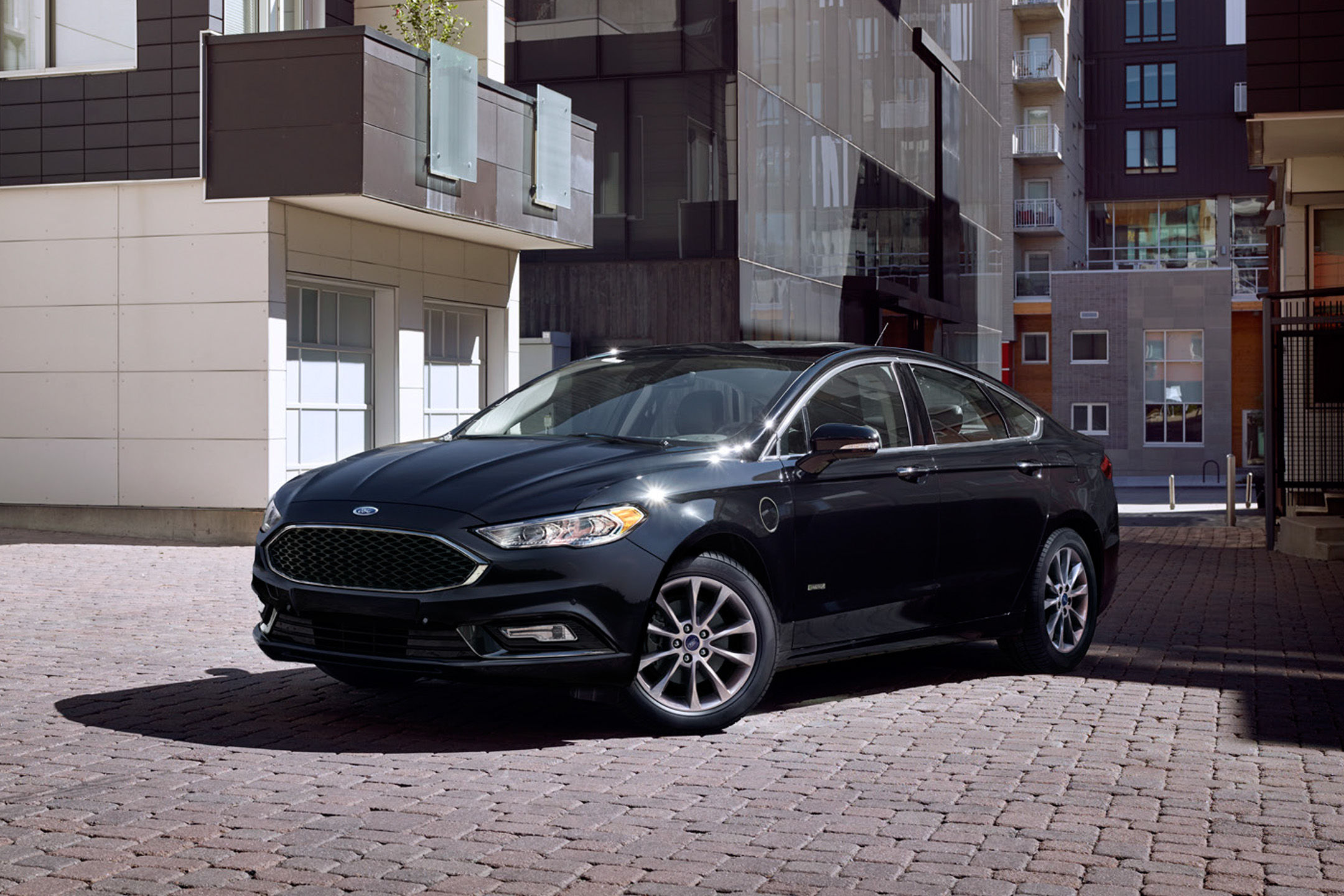 Comfort & Safety Scores
The seats are extremely comfortable, the steering wheel feels suitably light in your hands, and the vehicle showcases appreciable poise and control even during harsh weather conditions. If you decide to go on a road trip, the cargo trunk of Ford Fusion proves of fantastic help, with enormous storage space to boot.
Ford Fusion shows you cross-traffic alerts to aid in backing out of a parking lot without hassle. Side rearview mirrors offer blind-spot tracking. Active parking assist prepares the car for parking with minimum user interactions. Airbags are provided on all sides for thorough protection from any crashes.